Dental Care Professionals Course for Implant Dentistry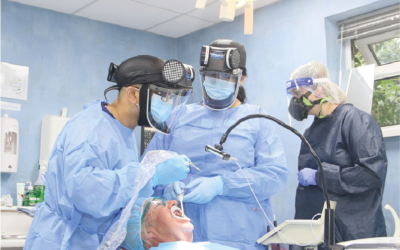 RESERVE YOUR SPACE FOR £99 for the day including lunch.*
UIT training the DCP's of tomorrow to give our Surgeons a better today.
What is an implant.
Why do we do them? Advantages of risks and benefits?
CBCT scanning
Roles of an implant DCP
Look after the patient. Priority 1.
Look after the surgeon priority 2
Look after yourself.
DCP witnessing of Montgomery Consent.
Retraction.
Maintain a bloodless field.
Saliva ejection.
Suction techniques routine and advanced procedures.
Pre-operative info and treatment plans
Consent and Montgomery consent.
Gowning up! Do we have to?
Surgical setup.
Logging implants used
Logging all other components used.
Decontamination
Maintenance of the implant kit
Stock control
Post-operative info.
Complications and how to deal with them.
Afternoon hands-on gowning up and also placement of implants in plastic jaws.
RESERVE YOUR SPACE FOR £99 for the day including lunch.*
Course Features
Lectures

0

Quizzes

0

Skill level

All levels

Language

English

Students

0

Assessments

Yes